Medicare Scam Call
www.TruthJustice.org/scam/Medicare
Someone called me from "Medicare Service Department"
offering me a new Medicare card.
They asked me to confirm my Medicare Number:
They said correct.
They wanted to send me a back brace at "no charge"
I said my back is find.
They insisted, so I became suspicious and Googled "medicare scam" and found it.
https://www.consumer.ftc.gov/blog/2019/10/back-brace-scams-target-people-medicare

I asked his name: Dennis Kreiger (probably a false name)
and told him to get a real job.
I reported the situation to www.ReportFraud.FTC.gov
Tuesday September 7, 2021 5:23 pm CST
I just received calls with the Caller Id "Nancy Lonsdorf MD" (641) 469-3174 which was actually a scammer, impersonating a physician, which is a Federal crime. Please identify who the caller was and shut down their account. I am aoso forwarding this to the FBI and FTC. Form more information, see www.TruthJustice.org/scam/Medicare
I called 800-MED-ICAR to get my Medicare number changed.
1. Recording 1: from Medicare Scammer Sep 7, 2021
2. Recording 2: Caller ID from "N a n c y Lonsdorf M D" (unlawfully impersonating a physician)
3. Recording 3: Caller Id from "doctor" (Federal crime) taunting
4. Recording 4: Medicare Scammer calls again, Sep 8, 2021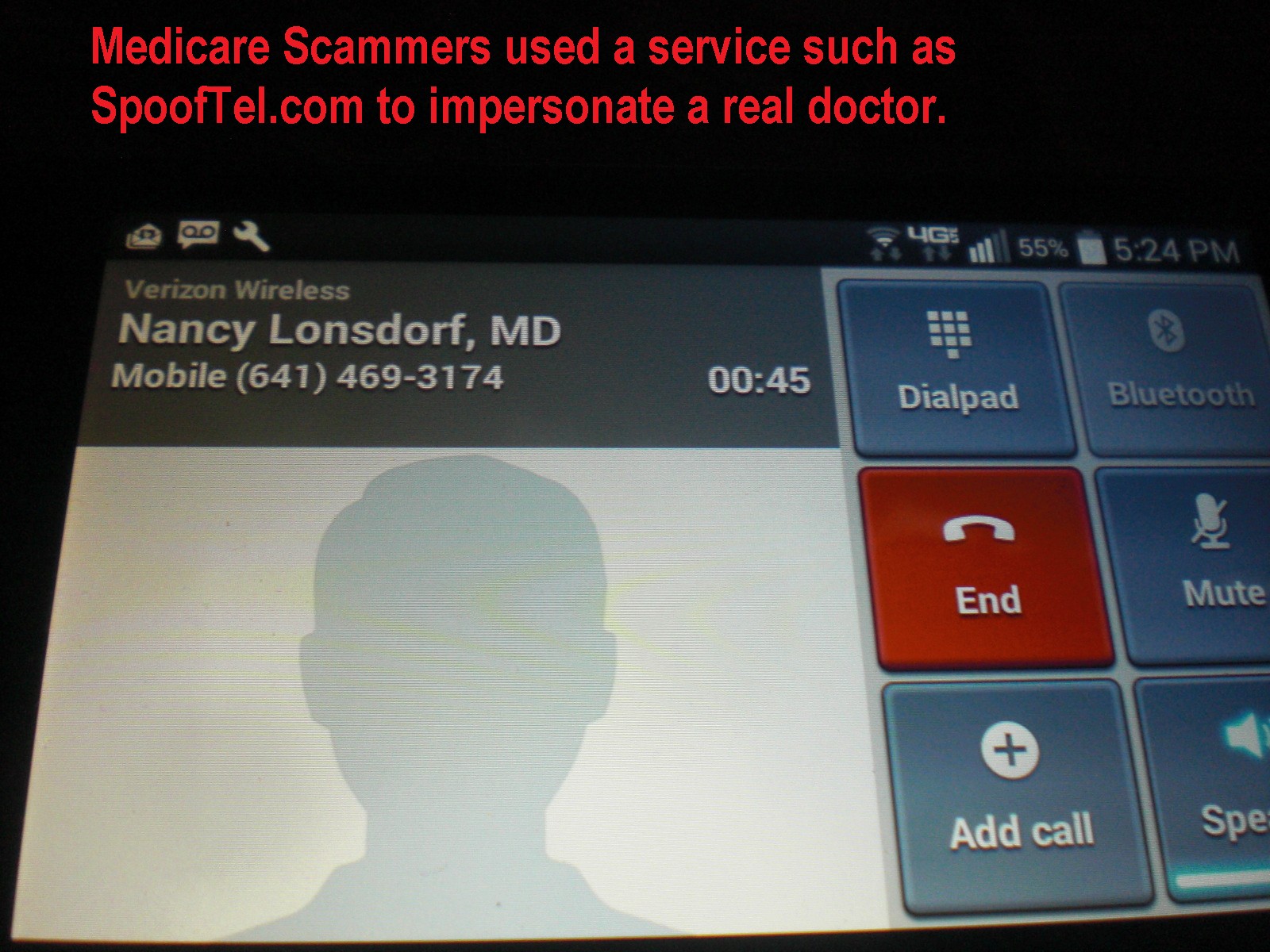 What a big waste of time.
They would have ordered equipment and billed my account.
---
Fred@TruthJustice.org
202-221-5022