Jayla Gibson (falsely) accuses Trump supporters of self-inflicted vandalism
Information for Law Enforcement Officers
(not general public)
Incident Report at:
2669 Red Cedar Drive
Little Elm, Texas 75068
suburb of Dallas, Texas
Jayla Gibson alleges to NBC News:
"It's definitely a hate crime. Trump 2020 was sprayed on our garage, our Black Lives Matter sign
was spray painted, and our cars were engulfed in flames." on Wednesday, December 9, 2020
GoFundMe was started the same day by neighbor and convicted fraud felon Wanda French-Wallace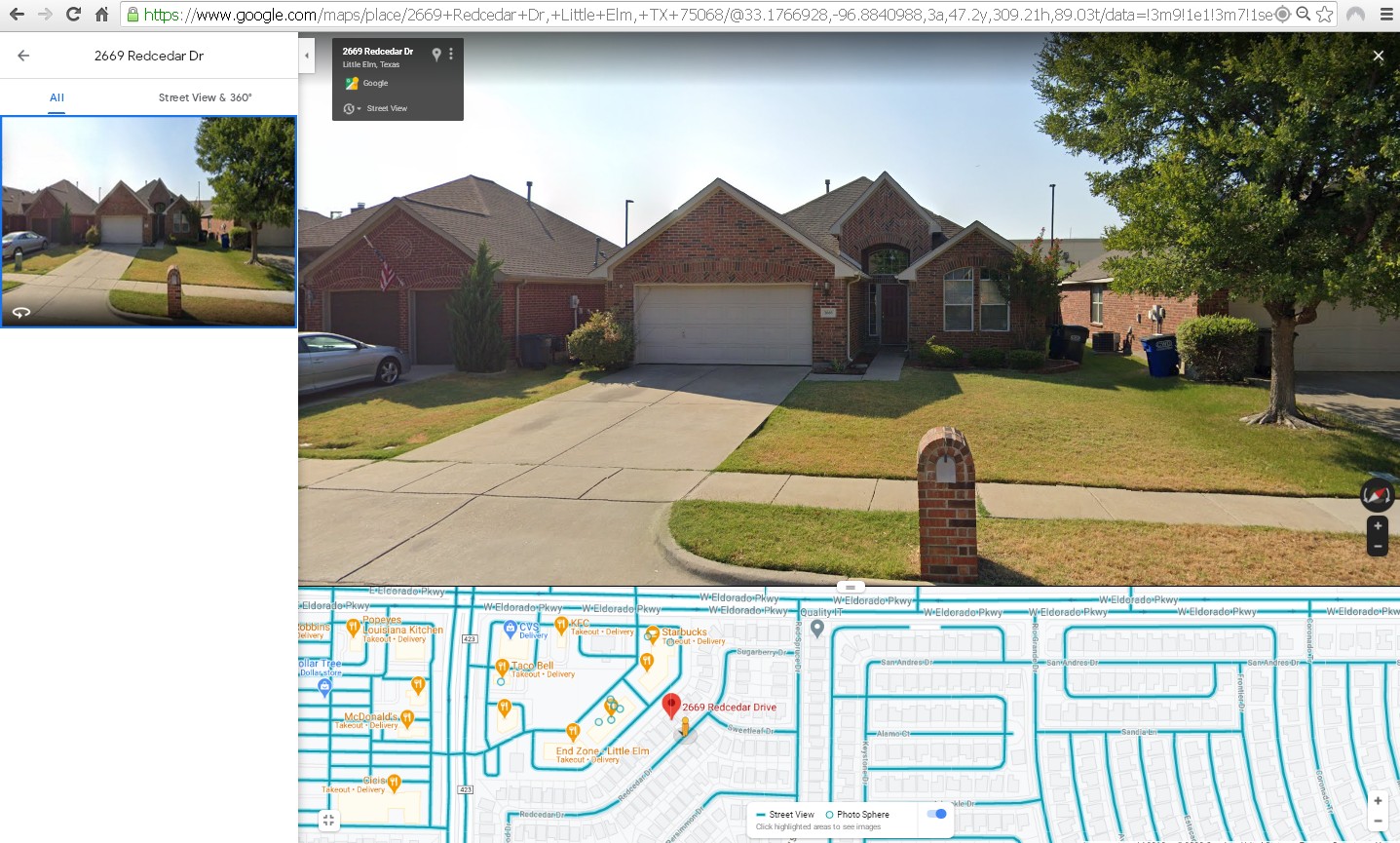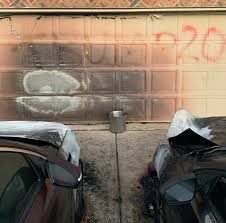 FAKED Incident?
Cui Bono? Who benefits? ($24000)
Who wants to make Blacks dislike Trump?
(Democrats and ANTIFA)
This is obviously a staged event to blame and frame whites and Trump supporters, who love honest blacks.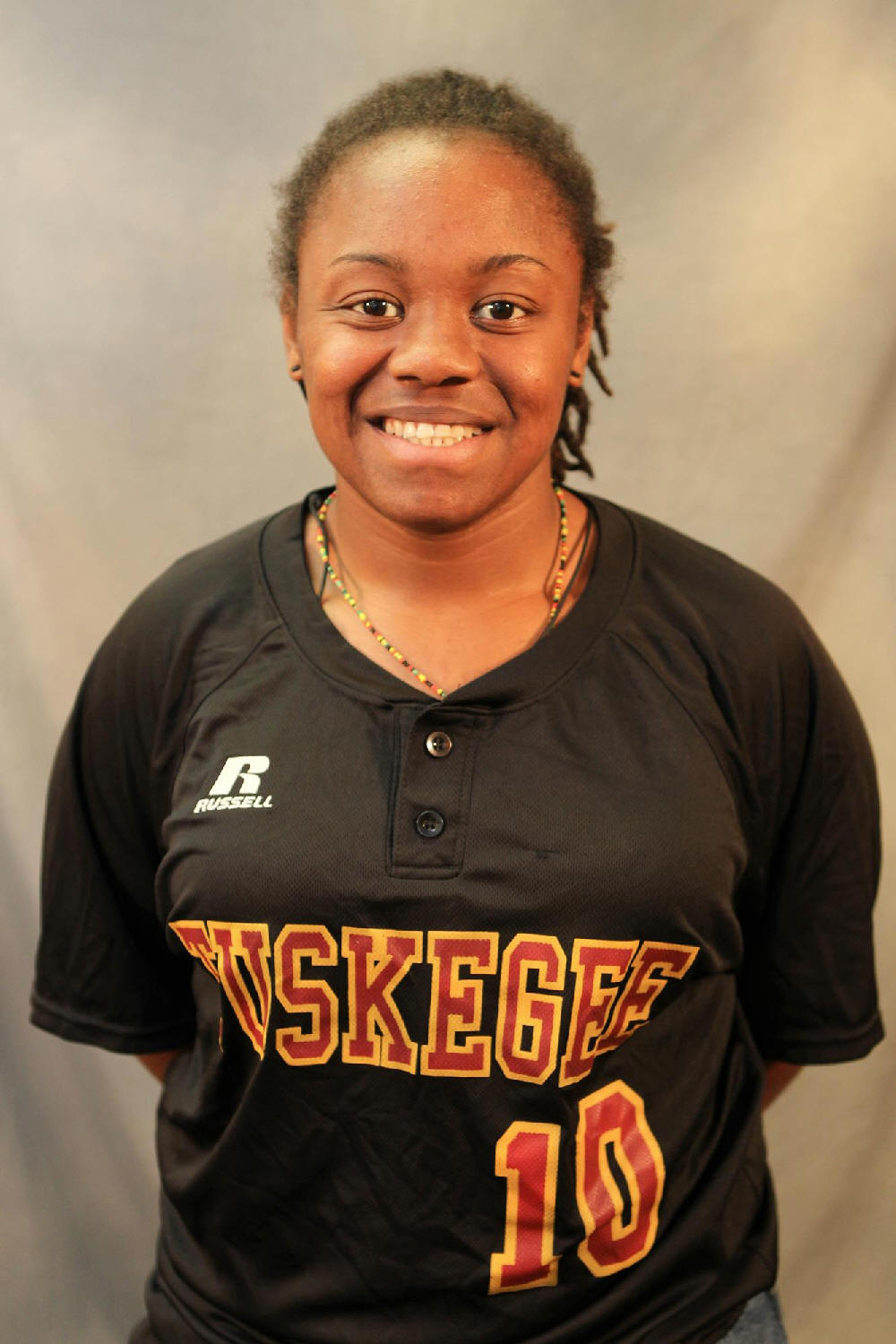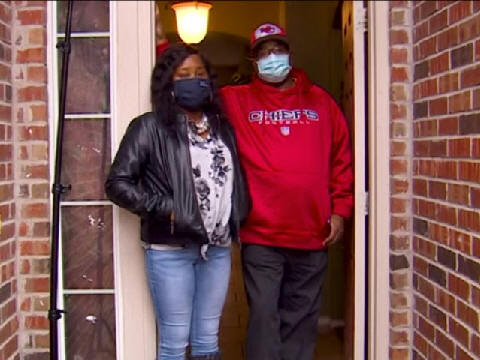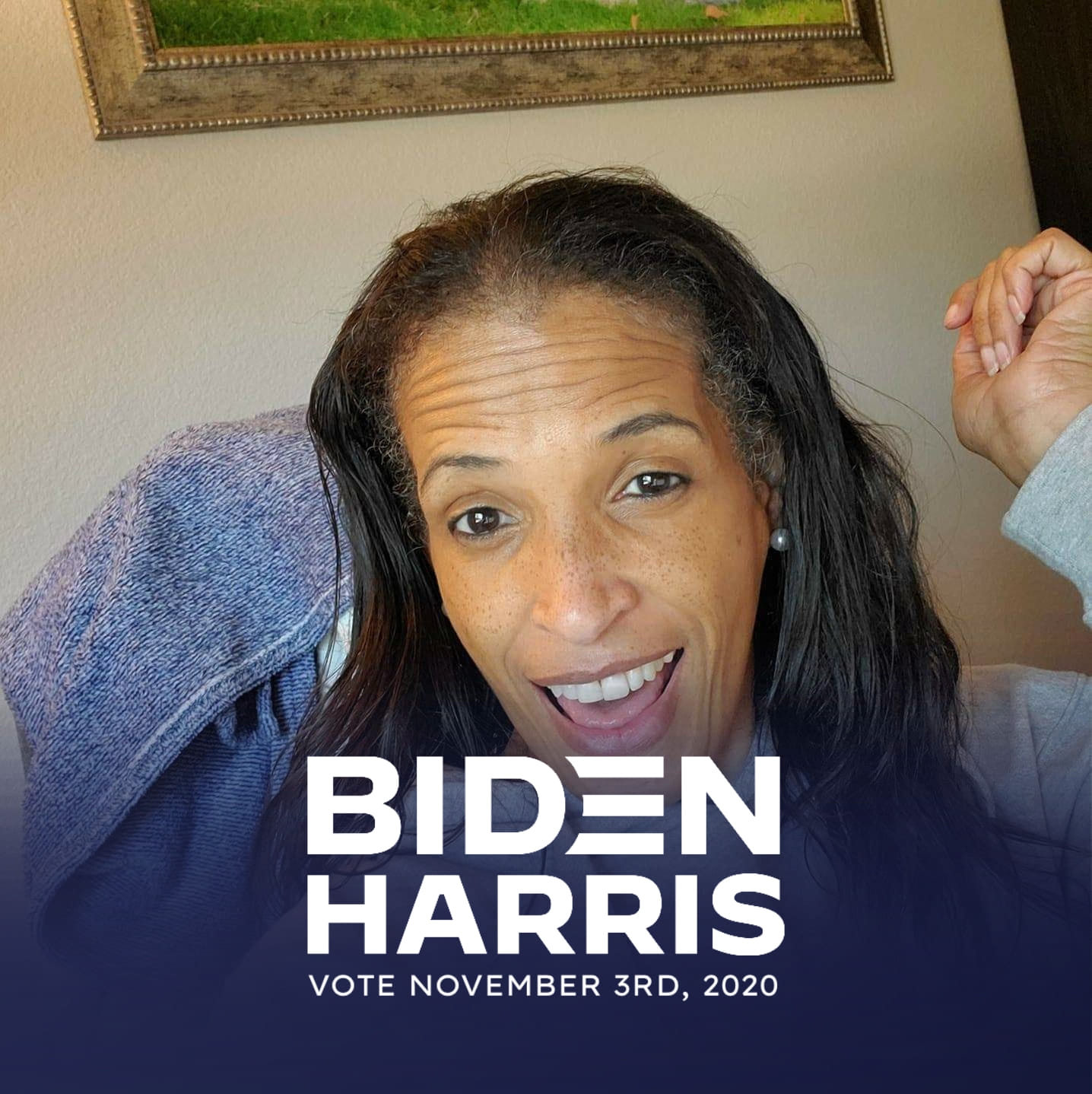 Jayla Michelle Gipson and Charles E. Crawford, with masks (like thieves) and neighbor, convicted fraudster Wanda French-Wallace
who organized the GoFundMe campaign on December 9, 2020 for this "horrible hate crime"
Jayla Gipson didn't hear any noise outside her house when her cars were being struck?
No security cam? What about the cameras across the street? The nearby Starbucks has cams too.
Jayla has a 2 car garage. Why were the cars not in the garage?
'Trump 20' spray-painted on family's garage after someone set their cars on fire, police now investigating
Little Elm family believes they were targeted because they recently put up a "Black Lives Matter" yard sign.
https://www.wfaa.com/article/news/local/trump-20-spray-painted-on-familys-garage-after-someone-set-their-cars-on-fire-police-now-investigating/287-2ad98e74-dac7-4093-920f-675431093424
by Matt Howerton of HowertonNews, December 17, 2020 (8 days after the "incident" and GoFundMe)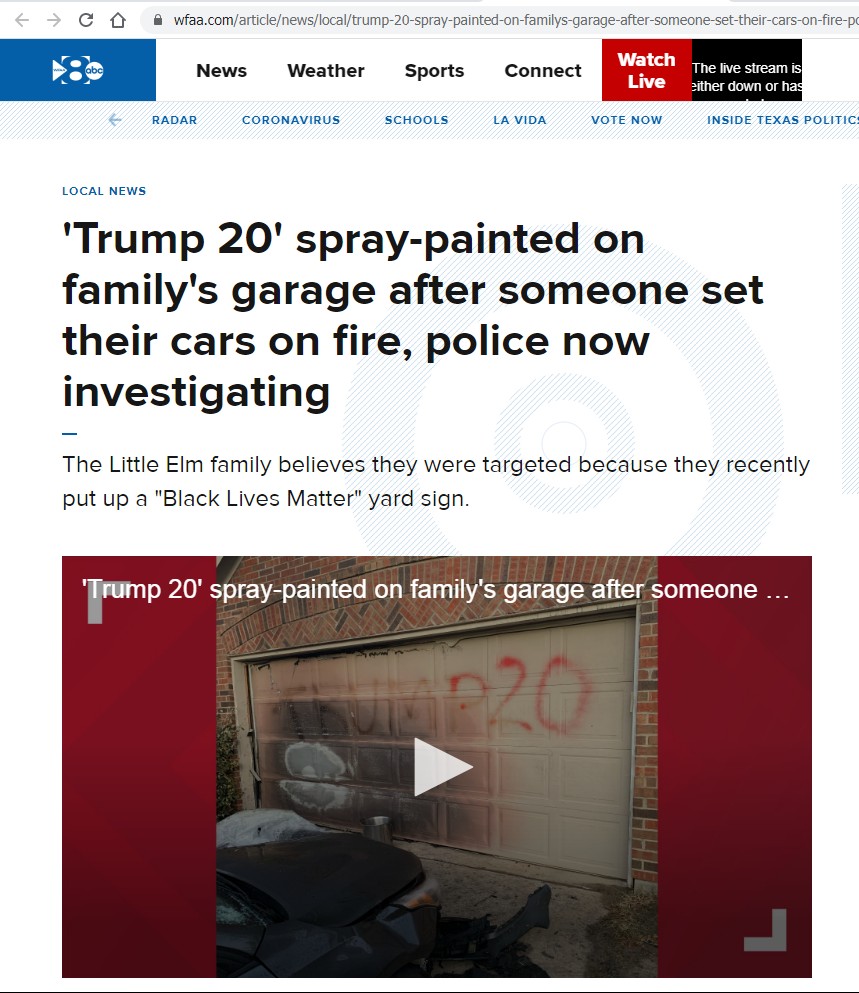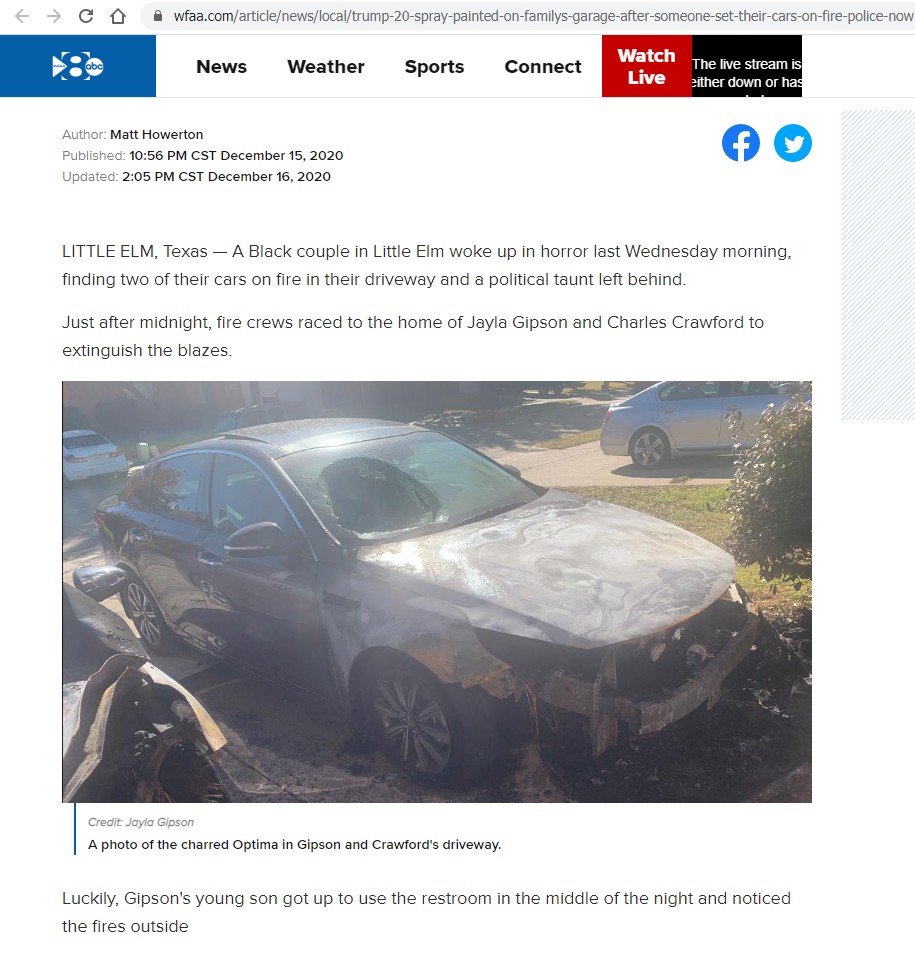 Gipson's son saw the flames early Wednesday, and called 9-1-1.
Jayla Gipson: "If he didn't, my (brick) house would be burned down."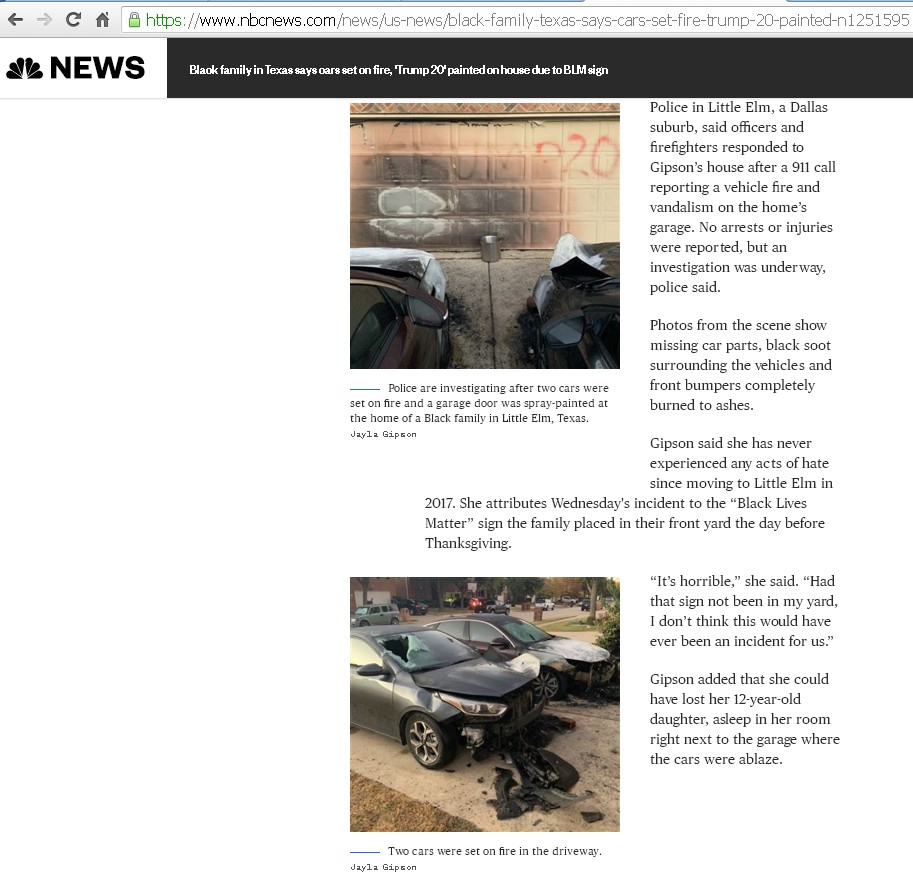 https://www.nbcnews.com/news/us-news/black-family-texas-says-cars-set-fire-trump-20-painted-n1251595
Jayla will probably file an insurance claim, to get 2 new cars.
Did the broken fender happen by "vandals" or a car accident?
She has over $24000 from GoFundMe already.
https://www.gofundme.com/f/jayla-gipson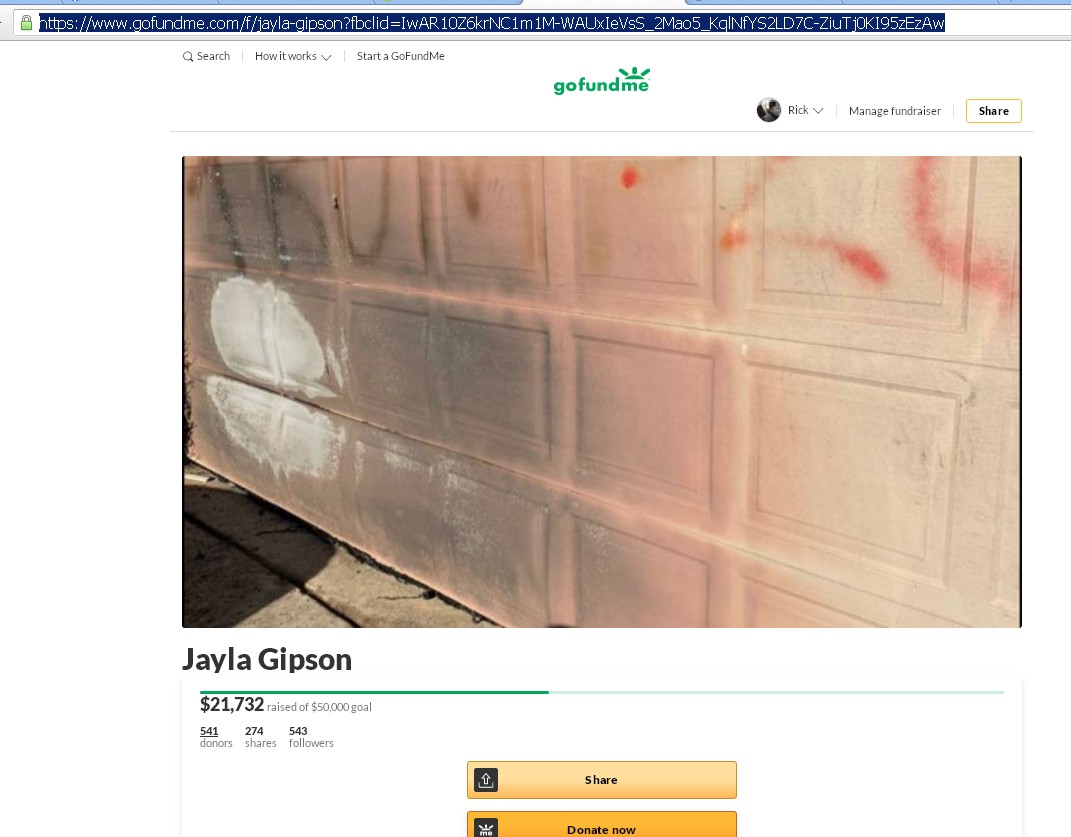 GoFundMe organized by Jayla's former neighbor Wanda Denise French-Wallace
Convicted Fraud Felon
DOB January 17, 1968 (age 52)
former neighbor at 3116 Nighthawk Lane, Little Elm TX 75068 (now in Frisco, TX)
Convicted on Oct 1, 1999 of Fraud Scheme/Practice - Conceal | Theft - Obtain by Misrepresent | False Statement to Obtain Benefits
Plead Guilty
Maricopa County Superior Court, Arizona
Offense code 13-2311 (F5)
https://www.gofundme.com/f/jayla-gipson
https://www.facebook.com/wanda.frenchwallace
Biden-Harris supporter (against Trump)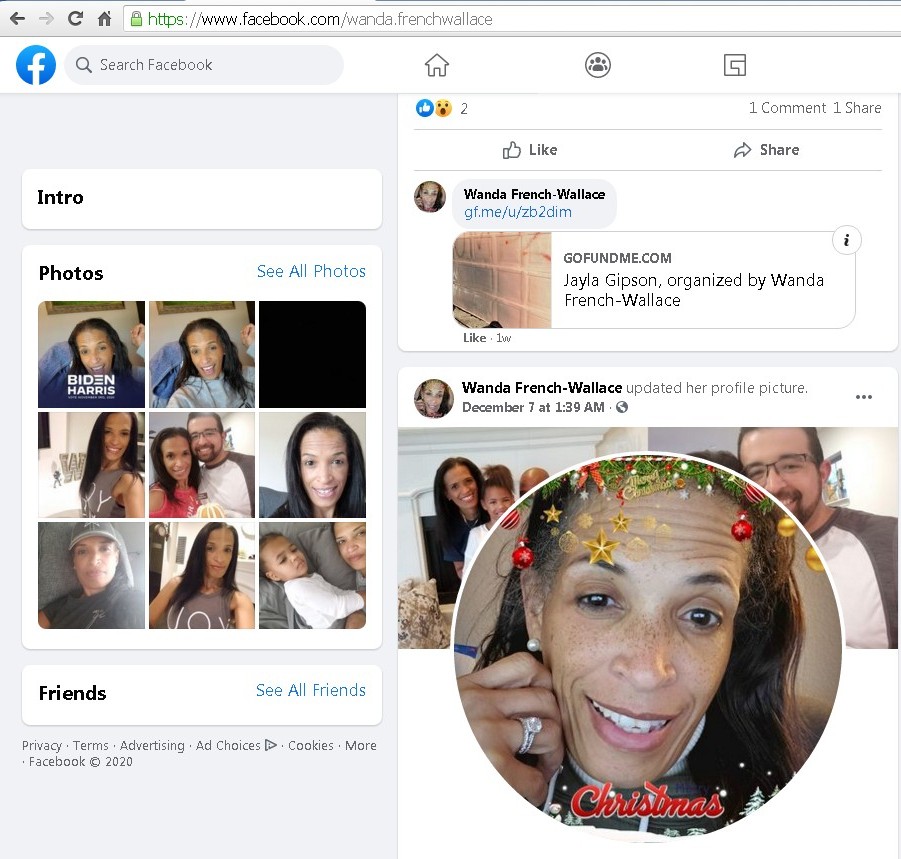 https://www.facebook.com/wanda.frenchwallace
Criminal Case History for Wanda French-Wallace including Fraud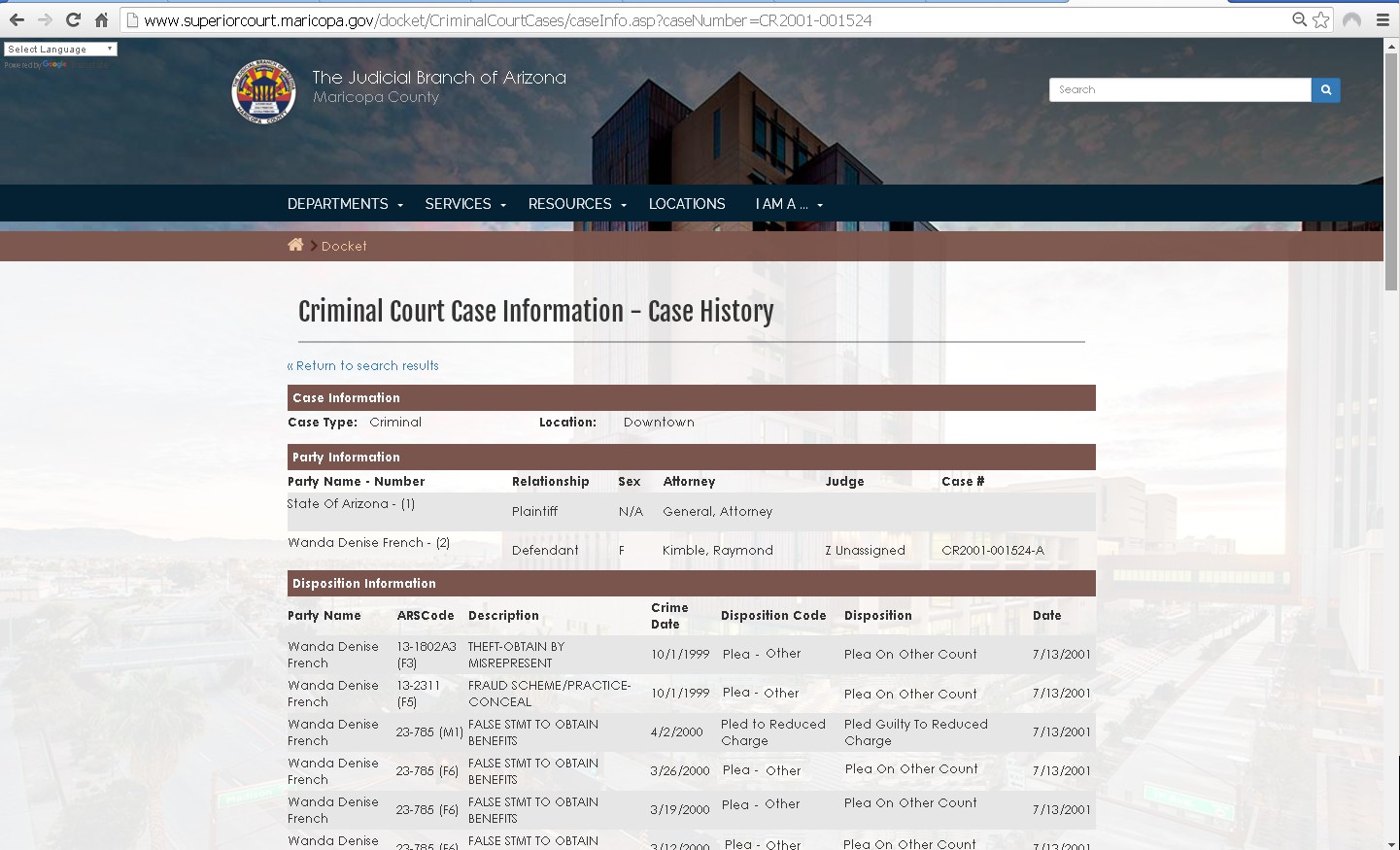 http://www.superiorcourt.maricopa.gov/docket/CriminalCourtCases/caseInfo.asp?caseNumber=CR2001-001524
Jayla and Wanda are neighbors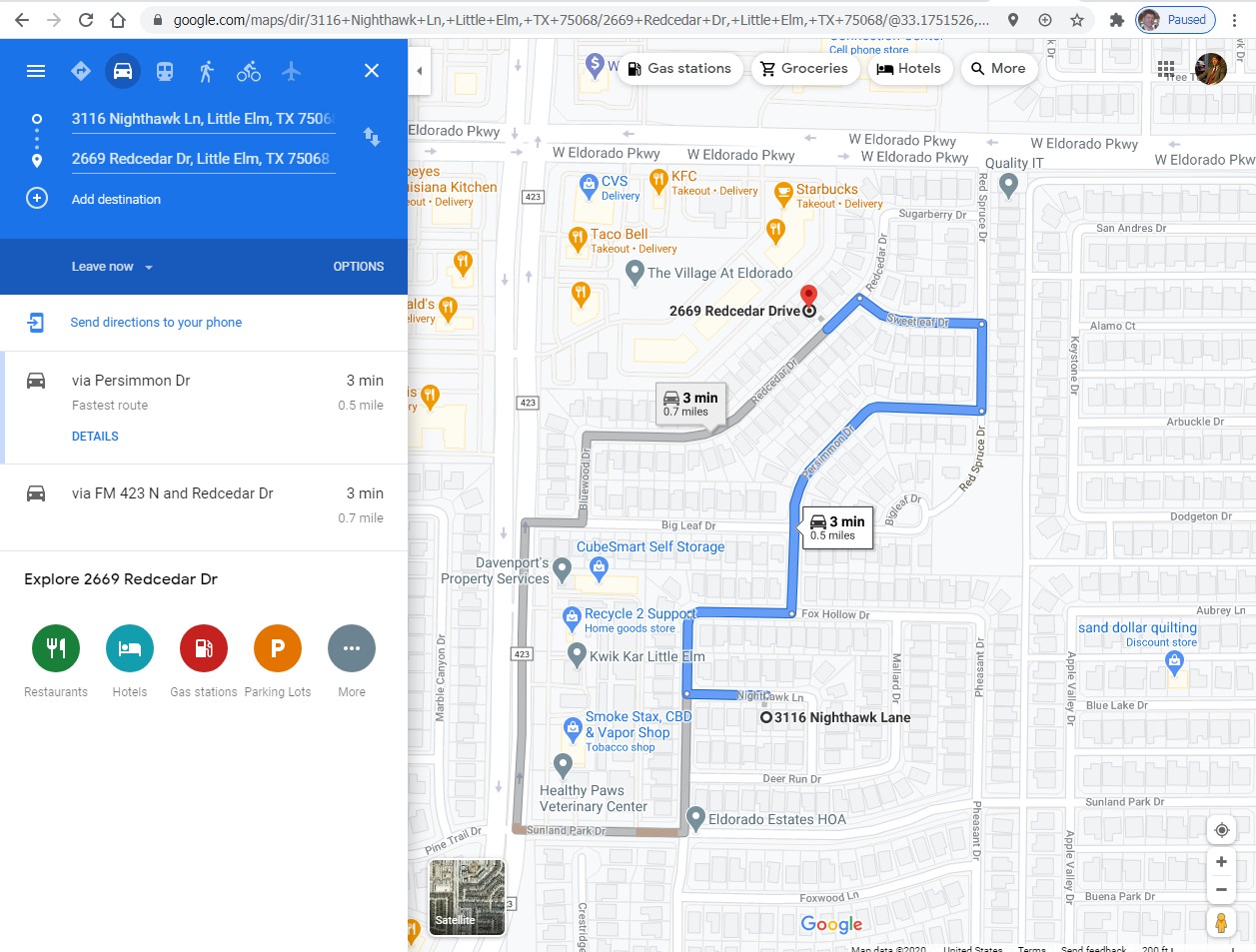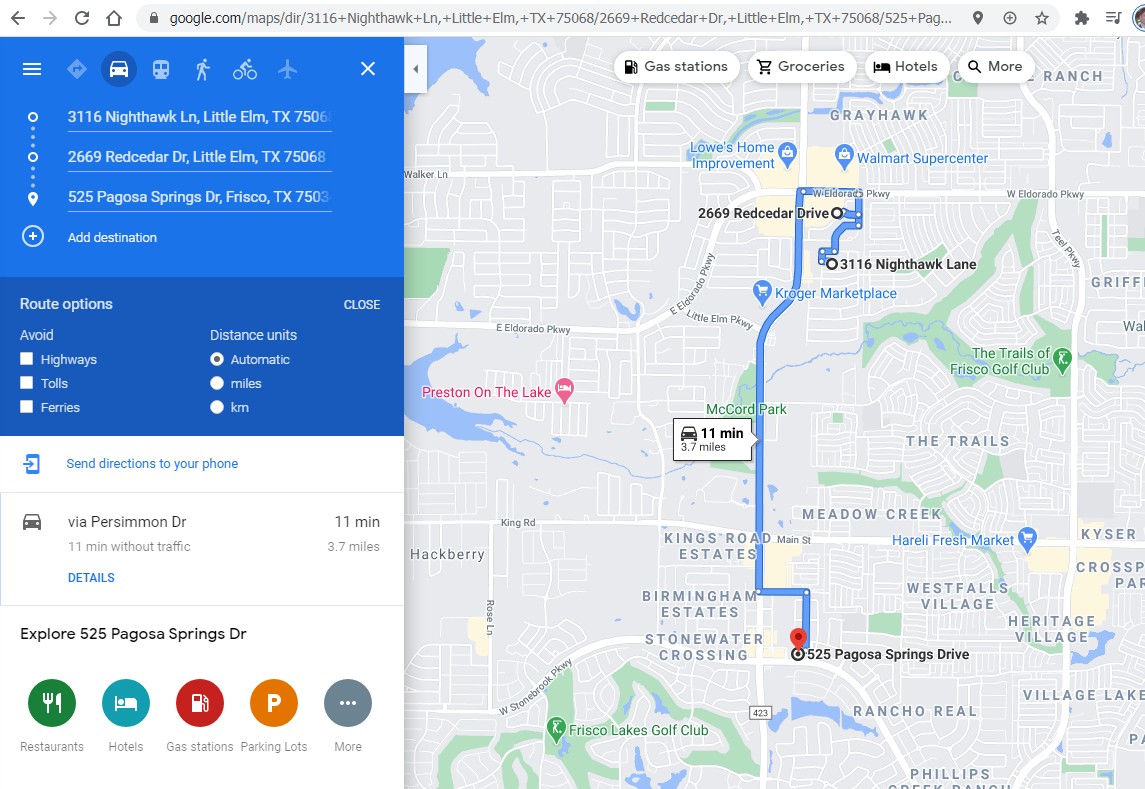 https://goo.gl/maps/qw2eQX1os5XToiSP9
Republicans are not the ones burning cars and spray painting.
Whose Method of Operation (M.O.) is to burn cars and spray paint?
Who thinks burning cars and spray painting gets beneficial results?
That's the mark of Antifa and BLM.
Black Texas Family with "BLM" Sign In Their Yard Find Cars Engulfed In Flames, 'Trump 20' Painted On Garage
https://blavity.com/black-texas-family-with-blm-sign-in-their-yard-find-cars-engulfed-in-flames-trump-20-painted-on-garage?%5Bobject+Object%5D=
https://www.blackenterprise.com/black-texas-family-says-cars-burned-trump-20-painted-on-garage-door-due-to-blm-sign/
"That sign was in my yard for less than two weeks and then all of a sudden we get a tragedy like this," the victim said.
A Black family in a Dallas, Texas suburb is struggling to deal with the aftermath of an attack last week where people

set fire

to their two cars, vandalized a "Black Lives Matter

" sign in their yard and spray-painted "Trump 20" on their garage, according to NBC News.

Trump supports agree Black Lives Matter. Why would any Trump supporter do that? We are peaceful.
Even the dumbest of the dumb Republican knows this would not help President Trump get black votes.

How can you burn a car, made of metal?
Someone would have had to drive to her house, carrying a gasoline can.

Did Jayla have a car accident that caused the damage. Was she insured?

Does the hand writing of "TRUMP 20" match Jayla's hand writing? son's? Charles'? or Wanda's?

Any security cameras, from Jayla, or a neighbor, showing anyone (probably Jayla) spray painting?

Of course Ben Crump and the NAACP are promoting Jayla's story.

Truth & Justice called the Dallas Police public relations and left a message asking them to consider this as self-inflicted vandalism.
214 671 4065 Dallas Police - has found NO EVIDENCE of vandals on neighborhood security video cameras

214-975-0460 Little Elm Police 1 file report, 3 for Investigations
940-349 1600 to speak with an officer
www.LittleElm.org/134/Police

Here's some info about Jayla if it helps with the investigation
Age 36 birth Jan 20, 1984
http://tiktok.com/share/user/6704373135326266374/
aylagipson57@gmail.com
jaylagipson@yahoo.com
816) 776-9139 mobile at&t

Jayla's address, the site of the inciden is
2669 Red Cedar Drive
Little Elm, Texas 75068
suburb of Dallas, Texas

Here is a Google Street View photo.
https://goo.gl/maps/fCkJYM5Ck8T3vKNn7

Jaylas' neighbor across the street has 2 security cams visible, that would catch the vandals (if not Jayla or helpers).
https://goo.gl/maps/9xwFHcaEn4q7Gd1i7


www.TruthJustice.org/case/JaylaGipson
https://tinyurl.com/JaylaGipson